The 7th Annual 2014 Great Canadian Convention of CA hosted by the 27e Congrès Régional Bilingue des CocaïnomanesAnonymesduQuébec / 27th Quebec Area Bilingual Convention of Cocaine Anonymous
Aujourd'Hui Je Suis Libre / Today I Am Free
January 17, 18, 19, 2014
Montreal, PQ
Download 27th Quebec Area Bilingual Convention of Cocaine Anonymous Program
---
Featured CA Speakers
Ouverture / Opening Speaker: Robert F. (Montreal, PQ)
---
Fermeture / Closing Speaker: Alex L. (Toronto, ON)
---
Comité – Committee
Présidente / Chairperson: Fanny M.
Vice-Président / Vice-President: Roberto V.
Trésorier / Treasurer : Dany D.
Secrétaire / Secretary: Thérèse D. Prog.
Française / French: Danièle M. Prog
Anglaise / English: Kevin O.
Liaison locateur/Hotel Liaison: Pascale M.
Vente billets / Ticket sales: Éric K.
Marathon français : Thérèse M.
English Marathon: Jason S.
Café / Coffee : Francois D.
Décoration: Robert P.
Divertissement / Entertainement Stewart H.
12ième Étape / 12th Step: Dominic G.
Événements Spéc./ Special Events: Catherine C.
Garderie / Daycare : Sofie R.
Gérante de Salle / Room Manager: Mary
Imprimerie & Logo / Printing & Logo: Bob M.
Info Publique / Public Info: Jonathan F.
Inscription / Registration: Julie J.
Profuits dérivés / Merchandising: Michael S.
Rayonnement / Outreach: Yves W.
Sécurité / Security: Benoit V.
---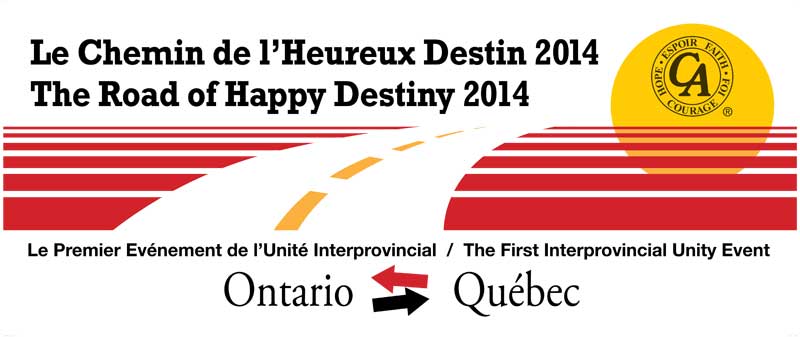 Camaraderie, Joyousness and Democracy Pervade — HISTORIC INTER-PROVINCIAL UNITY EVENT — SOCA (Southern Ontario Cocaine Anonymous Area) BUS TRIP TO QUEBEC AREA CONVENTION, MONTREAL QC
49 SOCA Attendees

Alex M.
Alvaro F.
Andrew B.
Brad J.
Corey I.
Danny C.
David D.
Eli P.
Glenn K.
Glenn M.
Kim C.
Lorraine

Margo M.
Michael P.
Nafisha S.
Niall M.
Robert F
Rui L.
Stacy D.
Vanessa S.
Alex L.
Art H.
Ashley P.
Beverly A.

Bill M.
Bob A.
Brucha K.
Cameron F.
Cameron L.
Carmen M.
Cathy H.
Dale J.
Dan S.
Don M.
Glenda H.
Harvey L.

Jeff B.
John V.
Lisa W.
Margie B.
Mark K.
Nicole P.
Parthi T.
Rose D.
Rosie H.
Scott P.
Steve A.
Susan B.
Tony A.